1934 - 2020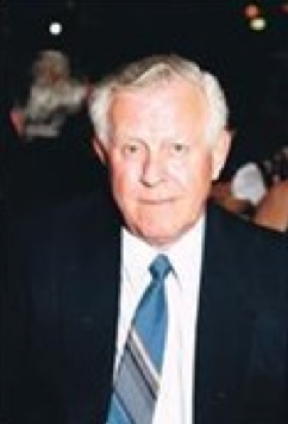 ORMOND BEACH, Fla. - Richard "Dick" Lee Rossignol, 85, of Ormond Beach, passed away at home on Friday, Jan. 31, 2020 surrounded by his loving family.

Dick was born on May 18, 1934 in Portsmouth, N.H. to Albert Joseph and Julia Severns (Trask) Rossignol. Dick was a 1952 graduate of Portsmouth High School. His first job was that of a paper delivery boy; after high school he started a sign business with his friend and worked in the restaurant business. He then spent two years in the U.S. Army. Dick also attended the University of New Hampshire where he received a bachelor's degree in Mechanical Engineering. While at college, he was recalled back to the Army during the Cuban Missile Crisis.

Upon graduation, Dick spent two years in the Peace Corps [1964-66] in Lima, Peru and met his wife Margaret "Peggy" Cooper Rossignol, who he always said was the love of his life. Dick valued his time in the Peace Corps and made a real impact designing and constructing bridges. After the Peace Corps, Dick received a master's degree in Teaching and Engineering at Penn State University and was employed by Corning Glass for two years as a mechanical engineer.

In 1968, he moved to Lynchburg, Va., where he not only built houses, but helped to develop the Engineering and Math program at the newly opened Central Virginia Community College (CVCC). He worked at CVCC for over 30 years while also owning and maintaining a 30-unit mobile home business. Dick was a registered professional engineer and a land surveyor. In the early 1980s he returned to Peru and volunteered to help with earthquake relief.

Dick is preceded in death by his parents, wife Peggy Rossignol, daughter Julie Louise Rossignol, and grandson John Lee Cooper Smith. He is survived by his sisters Joyce Marie Pilla (Nickolas Pilla) of Ormond Beach, Fla. and Sandra Jean Nault (Robert Nault) of New Smyrna Beach, Fla.; children Daniel Albert Rossignol (Lanier Rossignol) of Aliso Viejo, Calif., and Karen Lee Rossignol (Robert Davis) of Morehead City, N.C.; and grandchildren Isaiah William Rossignol, Joshua Lewis Rossignol (both of Aliso Viejo, Calif.), Caitlin Victoria Morton (Hampton, Va.), Jarrett Xavier Morton and Aden Christian Smith (both of Lynchburg, Va.); and great granddaughter Penelope Jane Morton (Lynchburg, Va.); long-time companion Lorretta Keener (Ormond Beach, Fla.) and numerous family members, friends and co-workers.

Dick retired in 1998 and moved to Florida where he volunteered at the local Center for the Blind, judged science fairs, and rang the bell for the Salvation Army. He was an active member of the Moose Club in Ormond Beach where he enjoyed karaoke and dancing. Dick was very generous and donated to many charities and was always willing to help someone in need. He also had a very strong work ethic and enjoyed politics and movies. He had an outgoing personality, loved spending time with his family and friends and was a big-time joker; one of his favorite sayings was "We get too soon old and too late smart." Thanks for passing on your sense of humor to so many!

SERVICES: Funeral services will be held at 2 p.m. on Saturday, Feb. 8, 2020 at Volusia Memorial Funeral Home, 548 N Nova Rd, Ormond Beach, Fla. 32174. Viewing will be at 1 p.m. Please come celebrate Dick's life.
In lieu of flowers, donations can be made to The Autism Community in Action (TACA), 2222 Martin Street, Suite 140, Irvine, CA 92612 in honor of Dick's grandchild with autism.