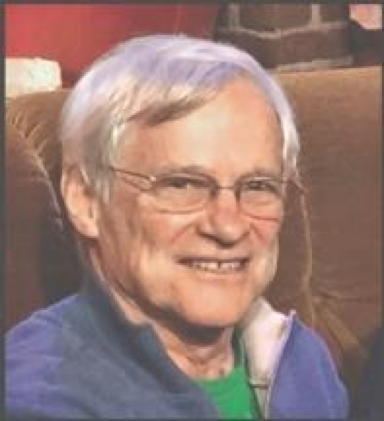 Obituary published in The Seattle Times on Sep. 22, 2020.
Don passed away September 15, 2020 surrounded by his family after battling cancer.
Don was born June 3, 1942 in Michigan where he grew up. He graduated from University of Notre Dame and received MS degree from University of Missouri and was a Peace Corps Volunteer in Colombia and Costa Rica. He continued a foreign service career, working in Central and South America, Jamaica, Africa, and Eastern Europe. He retired in 2013, returning to Seattle area.
Don is survived by his wife Maria Gonzalez-Peterson, his sons Andres (Jessica), and Joseph, his daughter Adele, his brother Doug (Carla), and two grandchildren.
Don was a history enthusiast. He loved all things nautical and was a dedicated fan of Notre Dame football.
His family asks that in lieu of flowers, donations be made to the Seattle Cancer Care Alliance.
To Plant Memorial Trees in memory, please visit our Sympathy Store.
from: https://www.legacy.com/obituaries/seattletimes/obituary.aspx?n=donald-bernard-peterson&pid=196833564
======================
Donald Bernard Peterson
1942-2020
from NPCA (National Peace Corps Association
Donald Peterson spent the majority of his career as a foreign service professional. He began as a Peace Corps Volunteer in Colombia in the 1960s and then later in Costa Rica in the 1980s where he met his wife.
He went on to work for USAID as Chief of Operations for renewable energy projects in Jamaica 1983, and Sudan, 1984–86. He returned to the Peace Corps, serving as Country Director in Paraguay in 1988, Bolivia in 1990, and El Salvador
in 1993. In Bolivia and El Salvador, he was tasked with starting Peace Corps programs. His assignment in El Salvador was an exciting and challenging moment in his career. At the time of his arrival, El Salvador had just ended a long and brutal 12-year civil war.
Don had to create the Peace Corps program while Salvadorians were trying to reconstruct the pieces of their war-torn society. He worked hard overseeing several volunteer programs that provided aid in agriculture, business, and education while at the same time ensuring the security and safety of his volunteers. In 2002,
Don returned to USAID to work in a previous similar role in Guatemala. Don spent the later years of his career mostly based in the Washington, D.C. area and after returning to work for the Peace Corps, he retired in 2006 as Chief of Operations for Europe, Mediterranean, and Asia Region.
After retirement from the Peace Corps, Don worked in private consulting for several years until his final retirement in 2013.