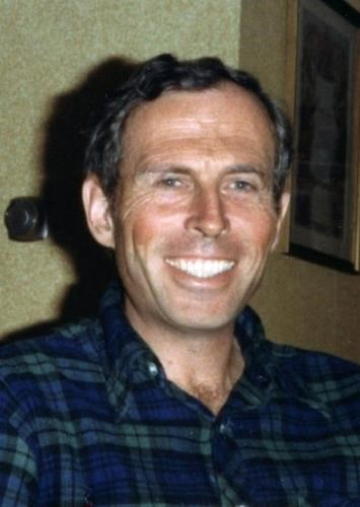 Conway Howard Olmsted of Boulder, Colorado passed away peacefully in his Sierra Vista winter home on December 11th, 2020 at the age of 87. Connie had a great passion for books of all types; no matter the genre, he enjoyed reading and discussing it. Connie was a great man who will be sorely missed by family and friends.
Connie was born May 3rd, 1933 in Chicago, Illinois to Connie Howard Olmsted Sr. and Mary Elizabeth Johnston. He was the oldest of 4 children. He spent his childhood in Chicago. Connie attended and graduated from, St. Paul's School where his interest in literature was sparked. He began at Harvard in the fall of 1951 and completed a year there before enlisting in the Army where he served as a medic from 1952 to 1954. As the Korean War had just ended, he was deployed to Germany.
After leaving the Army in 1954, Connie attended Colorado College from which he graduated in 1959 with a bachelor's degree in French and Spanish. He went on to attend Middlebury College and graduated with his master's degree in Spanish in 1961. As part of the master's program, Connie took the opportunity to study abroad in Spain, deepening his knowledge of the Spanish language. Upon graduating, Connie began teaching Spanish at Purdue University.
While there, he had the opportunity to teach Spanish to the 1st class of Peace Corps volunteers. He enjoyed the experience so much that [in Peru 1962-65] he volunteered to join the Peace Corps as a member of the 2nd class of Peace Corps volunteers and was assigned to Cuzco, Peru. He spent three years serving as an English teacher to Peruvian natives. When he returned from Peru, he began his Ph.D. in Spanish at the University of Colorado Boulder and successfully defended his thesis in 1975.
During this time, Connie also taught Spanish at Regis University from 1968 to 1975. Connie began teaching at Metropolitan State University of Denver in 1975. He later became the Department Head for what is now known as the Department of Modern Languages. Connie worked at Metropolitan State University Denver until his retirement in 2001 where he remained Professor Emeritus.
While attending the University of Colorado Boulder, Connie met the love of his life whom he later married. Connie and Jacqueline (Deily) Olmsted were married on June 17th, 1967 in Allentown, Pennsylvania. Together, they had two children, Joshua Frederick (1970) and Sarah Ellen (1972).
After Connie's retirement in 2001, he and Jacqueline began wintering in Sierra Vista and spent the summers at their home in Boulder. Connie continued to tutor students even after his retirement and was also a very active member of the Trinity Lutheran Church in Boulder and the Sierra Lutheran Church in Sierra Vista, participating in the choir all of his life.
Connie is preceded in death by his parents, Connie H. Olmsted Sr and Mary Elizabeth Johnston, and his best friend Gerald Zancanelli. He is survived by his loving wife of 53 years, Jacqueline Olmsted, his son Joshua (Tracey) Olmsted, his daughter Sally (Kevin) O'Brien, grandchildren Madelyn Olmsted, John Olmsted, Reid O'Brien, and Spencer O'Brien, 3 sisters, Phyllis (Howard) Fletcher, April (Stephen) Vehslage, Ethel (Stephen) Hansen, nephews, nieces, and other life-long friends. Services for Connie are pending due to COVID-19. In lieu of flowers, Dr. Connie Olmsted would have wanted to support students in MSU Denver's Department of Modern Languages.
Donations to the fund can be made here, please click the box that says, "This gift is a memorial". Reach out to Allyssa Joseph at ajoseph9@msudenver.edu with any questions about gifts to the Department of Modern Languages in honor of Dr. Connie Olmsted.
M.P. Murphy Funeral Directors in Boulder, CO. is in charge of arrangements. For online messages to the family visit www.murphyfuneraldirectors.com.
To Plant Memorial Trees in memory, please visit our Sympathy Store.
Published in The Daily Camera on Dec. 20, 2020. https://www.legacy.com/obituaries/dailycamera/obituary.aspx?n=conway-olmstead&pid=197326995&fhid=16067
MEMORIAL EVENTS
No memorial events are currently scheduled. To offer your sympathy during this difficult time, you can now have memorial trees planted in a National Forest in memory of your loved one.