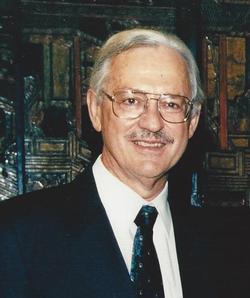 David A. Harcharik

(October 13, 1943 - December 3, 2014)
A kind, humble man with a servant's heart. This is the kind of man David Andrew Harcharik was.
David passed away on December 3, 2014. He was 71 years old. One of five children, David was born to Andrew I and Regina (Averweg) Harcharik.
An amazing young man, he wanted to choose a career that would lead him to serve others. Early in his career he was a Peace Corps Volunteer and Visiting Professor in the Department of Forest Sciences at Agrarian University in Lima, Peru. He also served our country in the US Army in Vietnam.
Dr. David Harcharik earned a Ph.D. in Forest Genetics from NC State in 1984 after earning his bachelor's degree in Forest Management from Iowa State University and a master's degree in Forest Ecology from Duke University. He served as Assistant Director-General and Head of the FAO Forestry Department and as a Forestry Officer with FAO.
From there he served as Deputy Director-General of the Food and Agriculture Organization (FAO) of the United Nations, a position he held for ten years. David was fulfilled in knowing he was working for a company that would teach others to be self-sufficient. David retired in 2007.
He and his wife, Angelica, met while studying Italian in Rome, where she was visiting from Argentina. They married in Rome and lived there for some 18 years. They later purchased a villa where they spent half of every year.
David Andrew Harcharik was an easy going, gentle man who was well-loved and highly respected. Doctor Larry Nielsen said of him, 'David Harcharik is a true role model for our students. His fundamental concern for narrowing the gap between rich and poor nations, and for achieving a sustainable world economy and environment, are the core values we work to instill in every student at NC State.'
His memories will be cherished by the loved ones who survive him. Those include his wife Angelica Fernandez Harcharik, his mother Regina Averweg Harcharik, his sister Barbara Creamean, his sister Linda Araujo, his brother John Harcharik and his sister Mary Harcharik. His father Andrew I. Harcharik predeceased him.
Family and friends are invited to gather between 6:00 pm and 8:00 pm on Thursday, December 4, 2014 at Colonial Funeral Home, 201 Edwards Ferry Rd NE, Leesburg, VA 20176. A Funeral Mass is scheduled for 3:00 pm on Friday, December 5, 2014 at the Church of Immaculate Conception, 231 N. King Street NW, Leesburg, VA 20176.
---
Respecting David's wishes, the family is requesting in lieu of flowers, memorial donations be made in his honor to the following:

Attn: Office of Development Lombardi Comprehensive Cancer Center Harris Building, Suite 4000 3300 Whitehaven Street, NW Washington, DC 20007

---

Source: http://www.meaningfulfunerals.net/fh/obituaries/obituary.cfm?o_id=2841702&fh_id=11079