September 14, 2017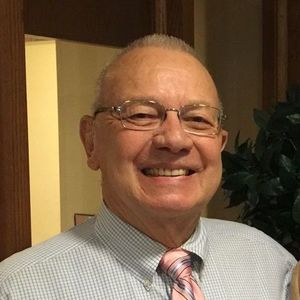 It is with great sadness that we announce the passing of our beloved husband, father and grandfather David M Frederick. David was married to Roberta for 48 years, a wonderful father to Lisa Strazz (Joe), Kara Bertino
(Dominic) and David Frederick (Allison). He was a devoted grandfather to 6 wonderful grandchildren, Jacob, Julia, Emma, Michael, Charles and Edward.
David was born in Lafayette, Indiana to Marvin and Madge Frederick. He was the eldest brother to Nancy Brinker (John), Paul Frederick (Jan) and Diane Frederick (Bruce Micklewright). He graduated from Purdue University with a Bachelor of Science in Forestry Management and a Master of Science in
Forestry. David served 2 years with the Peace Corps in Lima, Peru. David married the love of his life Roberta in Cleveland, Ohio. He went to work for Dow Chemical Corporation. David then went on to work for Velsicol Chemical Corporation as Vice-President of International Sales for twenty-five plus years and retired in 2007. During their marriage David and Roberta lived in 7 U.S. states and 3 countries. After retirement David and Roberta ultimately called Chicago home.
David supported several organizations close to his heart including Purdue University Athletics and Research Scholarships, the Chicago Symphony Orchestra, and Dare to Dream stables where he was part of owner of thoroughbred race horses. He loved fishing and traveled to Canada yearly for
over 25 years to fish with his friends and family. He was a lifelong and devoted Boilermaker, Cleveland Indians, and Cleveland Browns fan. He accomplished much including traveling the world, however his family would be what he is most proud of. In lieu of flowers please send donations to Purdue Research Foundation, The David M. and Roberta B. Frederick Scholarship in
Agriculture Kurz Purdue Technology Center, 1281 Win Hentschel Blvd., West Lafayette IN 47906. A reception will be held to celebrate David on Wednesday, September 20, 2017 from 5:00-8:00 p.m. at Chandler's Chophouse in the Schaumburg Golf Club, 401 N. Roselle Rd. Schaumburg IL 60194. "Don't cry because it's over, smile because it happened." Dr. Seuss.
Private family services held at CENTRAL CHAPEL, Chicago, followed by cremation. Please visit DAVID M. FREDERICK BOOK OF MEMORIES to express your thoughts or share your stories in the online guest book, visit
http://www.chapelc.com or www.facebook.com/centralchapel.
Info., 773-581-9000.
from:
http://hosting-3865.tributes.com/obituary/show/DAVID-M.-FREDERICK-105202814