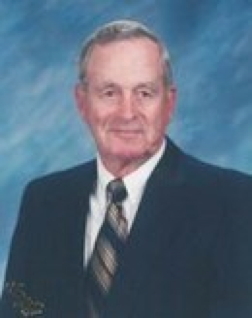 PEORIA – John R. Dickson, 85, of Peoria, IL, died Wednesday July 17, 2019 at UnityPoint Methodist Hospital. He was born on August 10, 1933 to Robert and Dora Taylor Dickson in Bloomington, IL. He married Mary Kay Miller on August 14, 1964. She passed away in 1999 and John later married Frances Heinle on May 10, 2003 in Groveland, IL.
Surviving John are wife Frances (Heinle) Dickson; stepchildren, Bobbie Kay (Don) Yoder of Morton, IL, Vikki (Bob Wilhelm) Heinle of Hanna City, IL, Randy (Tanya) Heinle of Peoria, IL, Jerry (Amy) Heinle of Sugar Grove, IL, and Chuck (Mary) Heinle of Bloomingdale, IL.
Also surviving are grandchildren, Chris, Matt, Tyler, Trever, Samantha, Eric, and Emily; and his sister, Florence Otto of Branson, MO. Preceding him in death were his first wife Mary Kay Miller; twin daughters (deceased at birth); two sisters, Anita Jones and Jane Kath; and brothers, Paul, William, Donald and Lowell Dickson.
John served his country in the Army from April 1953 to April 1955. He then was in the Peace Corp in Peru from 1962 to 1964. A few years later, he got on with the Peoria City Fire Department where he worked 26 years before retiring as a captain in 1990. He was very involved in his community and was a member of many clubs and organizations including;
Elks Lodge #20 in Peoria
life member of VFW #814
AMVETS #64
Moose Lodge #916 in Pekin
He also served as a state officer for the Illinois Association of Retired Fire Fighters and the secretary and treasurer for Peoria Fire Fighter Retirees. Other passions of John's included golf, the St. Louis Cardinals, and singing whenever he got the chance.
A visitation will be held Saturday July 20th, 2019 at 9:00 a.m. at Grace and Peace Lutheran Church in Peoria, IL. A funeral service will follow and begin at 11:00 a.m. Burial will take place at Park Lawn Cemetery in Danvers, IL following the funeral. 
In lieu of flowers, memorials can be made to Grace and Peace Lutheran Church or the Peoria Retired Fire Fighter Fund. To leave a condolence for the family please visit www.thewiltonmortuary.com.


Published in Peoria Journal Star from July 18 to July 20, 2019