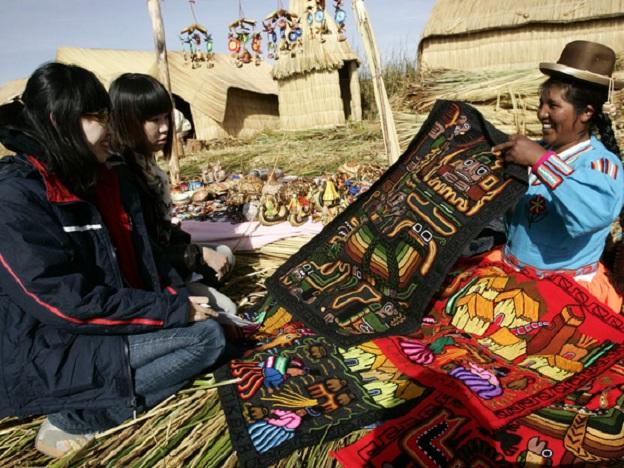 (above) Credit: Photo: ANDINA/archives
Peru and Bolivia collaborate to maintain Lake Titicaca
January 15, 2015 - peruthisweek.com
By Hillary Ojeda
The two countries are collectively investing to improve waste management and sustainability of the lake.

Peruvian and Bolivian authorities have agreed to work together to target the poor condition of Lake Titicaca, after a meeting was held in La Paz, Bolivia.
At the meeting the two countries examined the Integrated Water Resources Management in the Titicaca-Desaguadero-Poopo-Salar of Coipasa system (IDPS) and have agreed to co-funding a project for the preservation of Lake Titicaca according to the Ministry of the Environment (MINAM).
The Global Environment Fund (GEF) will be making additional contributions that will go towards the management of solid wastes, wastewater, and sustainability.
This project will bring more improvements to the already existing developments being undertaken by the Multi-Sectoral Committee to restore and preserve the environment.
According to Andina, management of solid wastes will cost about US$ 13.3 million and over US$ 50.1 million for wastewater.